We didn't finish the entire tattoo today, he had only booked me
up for two hours so I'm going back for more ink on Friday.
The tattooist thought I was hard as nails, a really good sitter.
I had a lot of practice over the years, my longest sitting was
8 hours.
I've been offered a job.
All I can say is that it's a webzine who is highly uncensored
and in your face, much like the magazine
VICE
.
My journalist skills are limited to a certain tattoo magazine,
the school paper and blogging for years here and there.
This zine insist and I don't think I can say no.
I only live once and I want to accomplish as much as possible
as long as it's creative.
Here's a spread about Kat Von D I wrote back in 2006,
I also translated an article about the Finnish tattooist,
Jarno Kantanen, in the same issue.
Click the images for a larger version.
Sorry, Swedish only.
Page 1
Page 2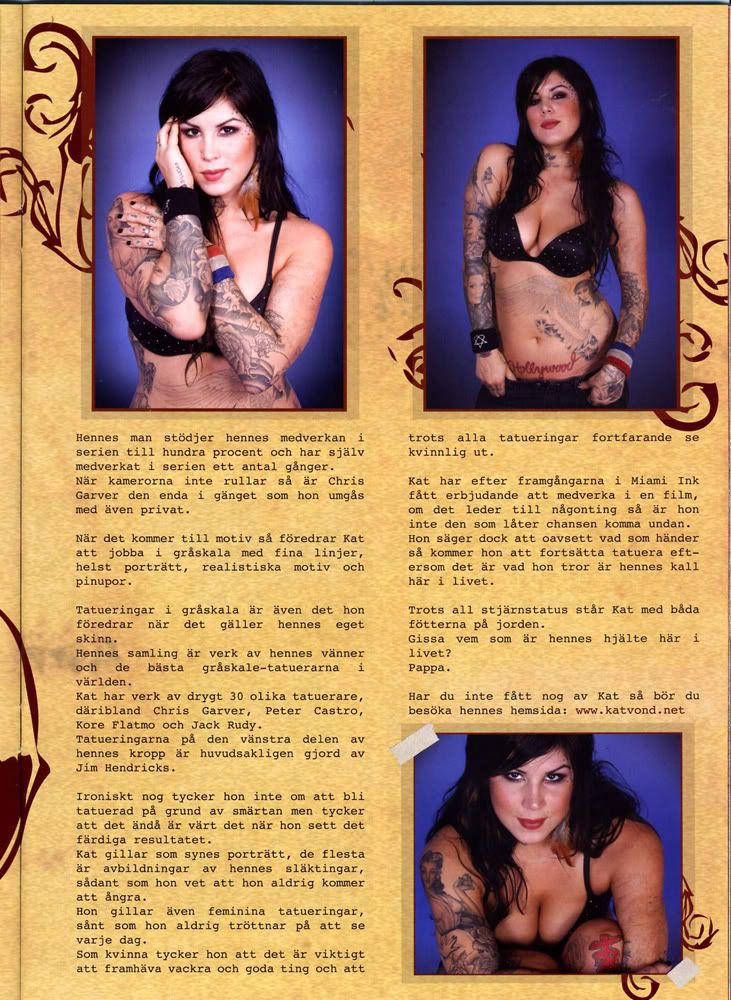 Page 3